Redemptive Rebecca Training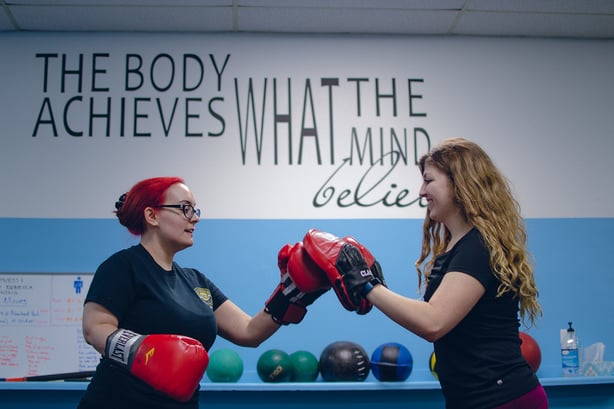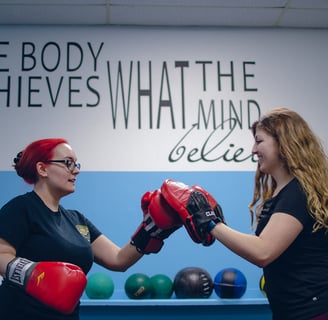 Find Self-Love, Confidence & Yourself through Fitness
Unleash your inner bad*ss! Discover your true potential when you're pushed out of your comfort zone and show up for yourself consistently.
Take the guesswork out of weight training. Follow a program that's designed to work WITH your body, not against it.
💪 LIFT WEIGHTS WITH CONFIDENCE
🔥 INTRO TRAINING PACKAGE: 5 SESSIONS FOR $250🔥
...to help with those daily aches and pains, improve posture, and prevent future injury.
🤠 CORRECT MUSCLE IMBALANCES
Have you tried approaching fitness from a place of self-care/self-love rather than a form of self-hatred? We all should take the opportunity to learn more about ourselves and what our bodies are capable of.
Let's discuss your goals, current fitness level, and further background information so I can thoroughly customize this program for YOU.
…or check out more details on training HERE
My Journey to a Balanced Life
I struggled with borderline obesity the majority of my life. I often used food as a coping mechanism for my mental health struggles.
At 18 years old, after a tough talk with my doctor, I jumped into the fitness world head first. I fell in love with learning more, challenging myself, and helping others.
But I started to become obsessed with achieving the "perfect" body.
After losing a significant amount of weight, I spiraled into the world of eating disorders and body dysmorphia.
It wasn't until I hit rock bottom and started recovery that I recognized what i wanted, what would truly make me happy: finding balance.
Now I teach my clients everything I learned: fitness is not about obtaining the perfect aesthetic.
Fitness is about making you feel like your best, badass, most empowered self.
I love teaching clients in fun, creative, inventive, and empowering ways that feel good.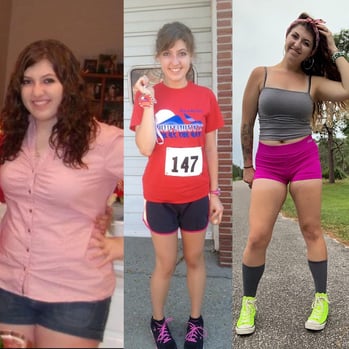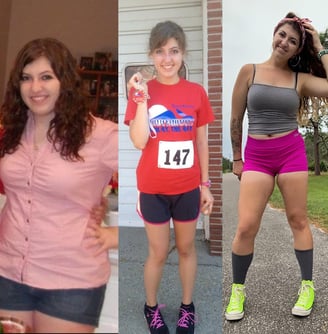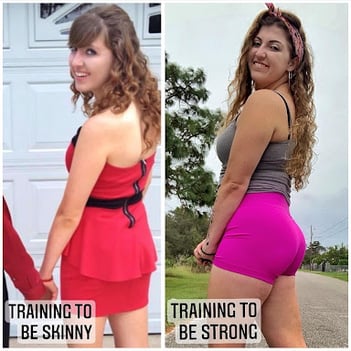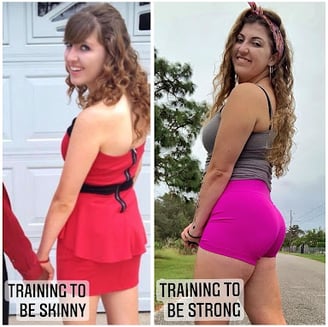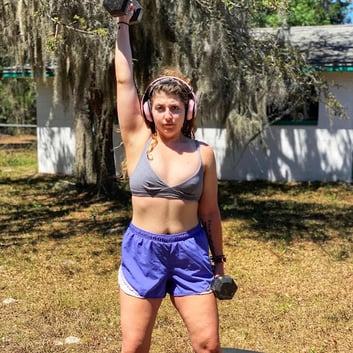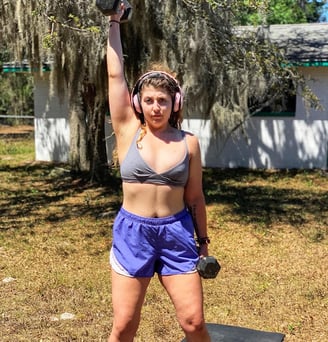 Not in Orlando? Try VIRTUAL TRAINING!
I get it, in-person training is always the most realistic or affordable option. Check out my virtual shop for training programs and coaching options that can be done from the comfort of your own home!