My corrective exercise assessments are designed to identify movement imbalances, muscular deficiencies, and postural issues that may be hindering your body's optimal functioning. Whether you're an athlete seeking to optimize performance, someone recovering from an injury, or simply interested in maintaining a healthier lifestyle, you'll get personalized insights and actionable steps to enhance your physical condition.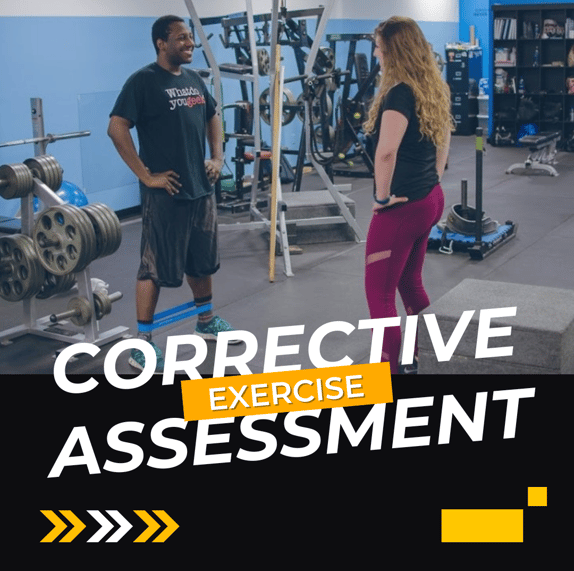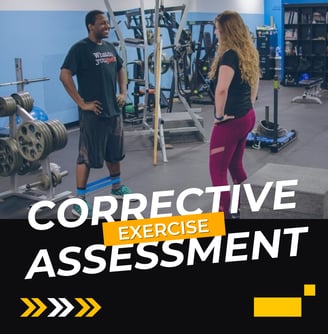 Corrective Exercise Assessment
Redemptive Rebecca Training
"I started working out with Rebecca a year after having my son. I needed a lot of help rebuilding my deep core, improving my functional strength, and alleviating some back and hip pain. She has gone ABOVE AND BEYOND to support me in these fitness goal - never once hesitating to adjust an exercise or adapt my movements to help me get my workout done.
She's body positive and extremely educated; I learn something new from her every session. I feel better than I have in years—and I look forward to our sessions every week."
Frequently Asked Questions
I will guide you through a series of movement tests, posture analysis, and flexibility measurements. We'll chat about your goals and limitations to make sure the program is suited to your needs.
What should I wear to a corrective exercise assessment?
I recommend wearing comfortable and flexible workout attire. Opt for clothing that allows your body to move freely, so I can observe your movement patterns and posture.
Can you provide examples of common aches and pains that can be alleviated through proper exercise, posture, and technique guidance?
Rounded shoulders, weak joints, limited range of motion–I can address these in our sessions! I can also show you how to prevent injury from improper squatting or lifting.
How is a corrective exercise assessment conducted?
Special Offer: New Client Package
Sign up and get your first 5 training sessions for a total $250!
After 5 sessions, prices will increase depending on session frequency.
6:00AM - 8:00PM
6:00AM - 4:00PM
7:00AM - 12:00PM
Closed
185 Drennen Rd #325
Orlando, FL 32806
Redemptive Rebecca Training