Experience the transformative power of resistance training using a variety of tools such as bands, weights, and your body weight. In these sessions, I'll guide you through customized resistance workouts that target specific muscle groups to help you build strength, tone your body, and achieve a balanced physique.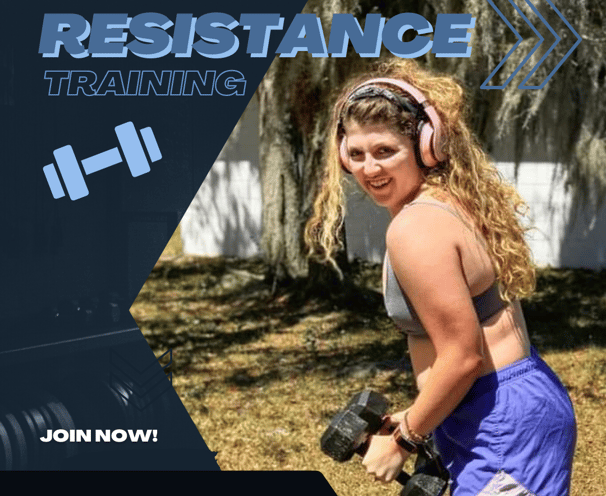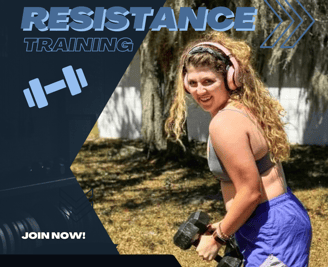 Redemptive Rebecca Training
"Rebecca is the BEST! In just 5 months, I have gone from being essentially sedentary to being able to do things I have never been able to—even when I was working out more aggressively/frequently. She is very patient but pushes you to level up each session and really understands how to target and improve your various foundations. I cannot envision discontinuing our sessions because she truly makes working out fun."
Frequently Asked Questions
What types of equipment and exercises are typically involved in a resistance training session?
Resistance training sessions often involve a variety of equipment such as dumbbells, barbells, resistance bands, kettlebells, and weight machines. Common exercises include squats, lunges, deadlifts, bench presses, rows, and overhead presses.
How frequently should I attend resistance training sessions to see noticeable improvements in my strength and muscle tone?
It depends on your fitness goals and your body's ability to recover. Consistency is key—as you gradually increase the intensity and challenge your muscles, you'll see improvements over several weeks to a few months. Remember to also take rest days to allow your muscles to recover and grow.
Is resistance training suitable for beginners?
Yes, resistance training can be suitable for beginners. It's important to start with appropriate weight and technique to avoid injury.
Special Offer: New Client Package
Sign up and get your first 5 training sessions for a total $250!
After 5 sessions, prices will increase depending on session frequency.
6:00AM - 8:00PM
6:00AM - 4:00PM
7:00AM - 12:00PM
Closed
185 Drennen Rd #325
Orlando, FL 32806
Redemptive Rebecca Training