Enjoy the benefits of personal training in a small group setting. These sessions take place in-person at Gym Lab every Monday at 5:30PM and provide provide an atmosphere atmosphere where you can work alongside a community of like-minded people. Each person will receive proper form correction and tailored exercises to help you progress efficiently.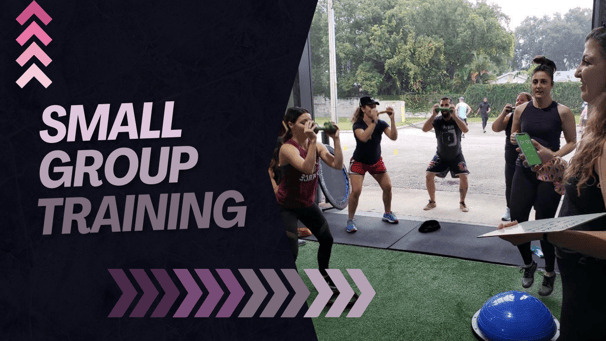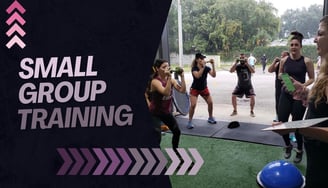 Redemptive Rebecca Training
"Rebecca is the absolute best. If you want a trainer who will listen and do what's best for you she's the girl for you. One of my favorite things about her is that she's a real person with real experiences and makes this process real. There's no expectations, just be yourself and have fun with the journey. It's so easy to fall into fads, but Rebecca always makes it easy to have fun and enjoy the process of working out."
Frequently Asked Questions
Can I join an existing small group or do I need to create my own group?
You'll be placed in a weekly in-person class that takes place every Monday at 5:30PM.
Are small group training sessions suitable for all fitness levels, including beginners and more advanced individuals?
Absolutely! My small group training sessions are designed to be inclusive of all fitness levels.
What types of workouts can I expect to participate in during a small group training session?
My small group training sessions offer a diverse range of workouts, such as strength training, cardio, functional exercises, flexibility work, and more. All sessions will be tailored to the group members' needs and preferences.
Special Offer: New Client Package
Sign up and get your first 5 training sessions for a total $250!
After 5 sessions, prices will increase depending on session frequency.
6:00AM - 8:00PM
6:00AM - 4:00PM
7:00AM - 12:00PM
Closed
185 Drennen Rd #325
Orlando, FL 32806
Redemptive Rebecca Training